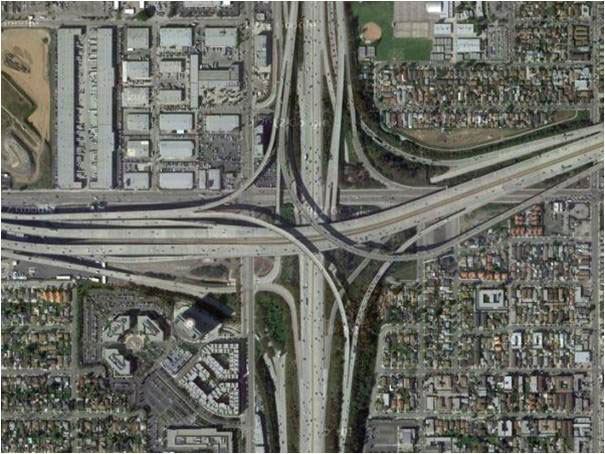 "MCM Construction has built some of the most amazing bridges in California from North to South and from start to finish.
Massive multi-level interchanges that make one dizzy just to look at and beautiful scenic bridges that span 100 foot deep gorges that are wonderful to look at and admire."
-Steve Cress, APE News
Our History
MCM Construction Inc. was founded in 1973 as a general contractor specializing in heavy highway and bridge construction. It all started with the Pocket Road Project in Sacramento and since then, MCM has grown from a small hard working general contractor into a bridge-building leader with a reputation for quality performance and professional integrity.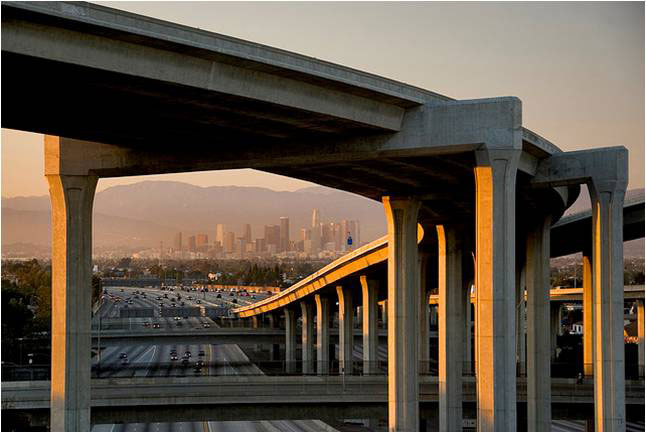 After first gaining recognition in the northern part of the state, MCM Construction Inc. ventured into Southern California in the '80s to complete several projects beginning with the Universal Avenue/Hollywood Boulevard overcrossing in Universal City. From then on a series of select jobs, including the Century Freeway Project, Paramount I, Central Avenue, Lynwood, Aviation, Paramount II, Avalon, Harbor Interchange, were completed, leading up to the single largest contract milestone to that point for the company – construction of the Long Beach Interchange.
In 1989, MCM Construction played a major role in the rescue of victims trapped on the Cypress Freeway in Oakland after the 7.1 Loma Prieta Earthquake. For many hours after disaster struck, MCM Construction's president Jim Carter and vice president Harry McGovern were among the first responders who actively supervised the massive rescue effort. Six years later, MCM Construction was awarded the first of two contracts to help realign and rebuild the Cypress Freeway in Oakland.
One of MCM Construction's greatest team efforts was in Malibu, California on the Pacific Coast Highway in the Emergency Bridge Replacement Effort at the Malibu Lagoon. This key artery of California's coast was successfully rejoined to the relief of tens of thousands of area residents after MCM Construction's team was able to complete critical phases of the bridge in a record 35 days, exactly 100 days ahead of schedule.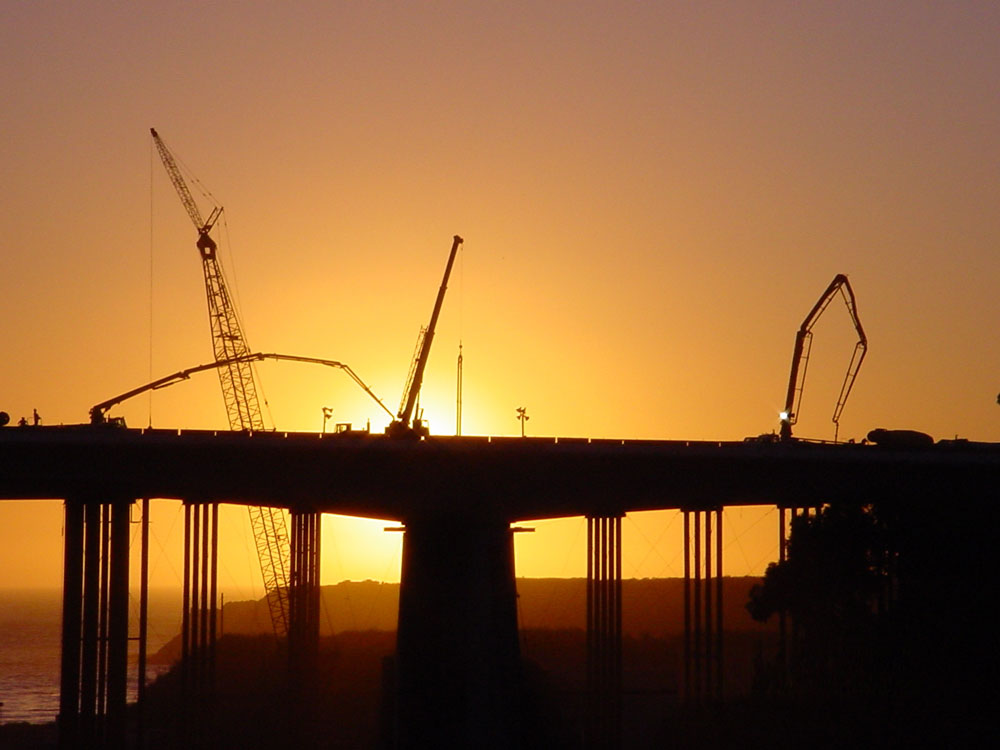 Beginning in 1997, MCM Construction was awarded three major contracts in Orange County. Work on these three contracts, two relating to the realignment of the 5/91 Interchange, and one for the I-5 Brookhurst/La Palma, resulted in a much needed and immediate easing of visitor access to the Orange County's renowned Disney amusement complex.
In 2002, work was started on the Noyo River Bridge located in Fort Bragg. Set against the scenic Mendocino shoreline, this oft-photographed bridge perfectly expressed engineering's ability to harmonize an artful form with useful function and culminated in award-winning results.
In 2006, MCM Construction began work on the Confusion Hill Bridge on highway 101 near Garberville to provide a safe bypass in a dangerous landslide zone. This dramatic structure, which facilitated a safe and efficient route through the Redwood area of the North Coast, was completed in 2011. MCM used award-winning and innovative construction techniques to mitigate environmental impacts to the Eel River.
Beginning in 2007, MCM Construction started work on The San Francisco/Oakland Bay Bridge. As part of the East Span San Francisco Bay Bridge Replacement Project, MCM connected side-by-side skyway bridges to the Oakland Shoreline and toll plaza on Interstate 80. The Oakland Touchdown Project was based on a successful partnership between MCM Construction, Caltrans, the Bay Area Toll Authority, and the California Transportation Commission. Because of the smoothly-run operation, the project was completed ahead of schedule and within budget in 2011. This project was awarded the prestigious "Excellence in Partnership Award" for 2011 by the Associated General Contractors in California.
MCM Construction was also on the scene in 2009 and stepped in to provide emergency repairs after 5,000 pounds of metal collapsed during an evening rush hour commute on the Bay Bridge in San Francisco; MCM worked nonstop with Caltrans to successfully restore the bridge during this emergency.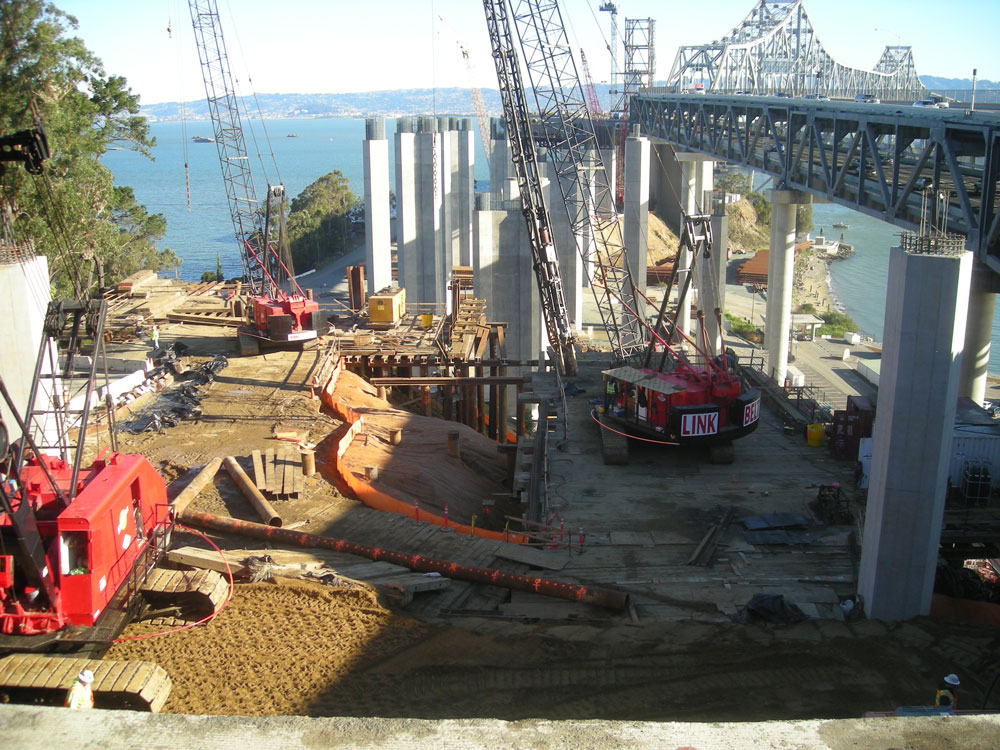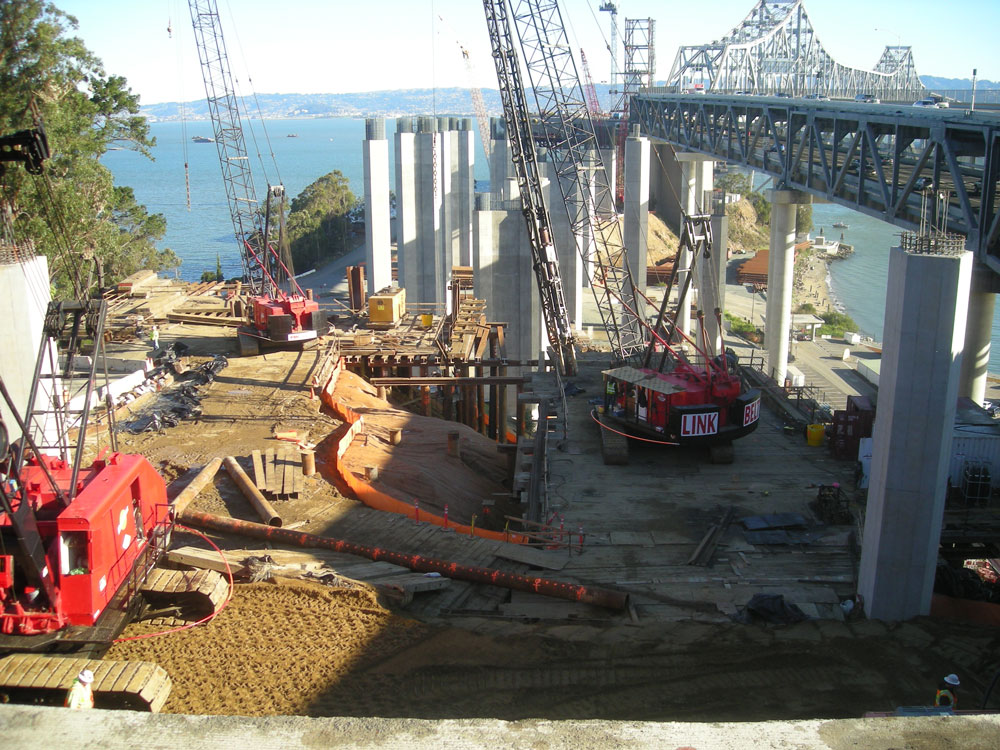 In 2010, MCM Construction began work on the Yerba Buena Island Transition Structure to erect the western most portion alignment of the east spans of the Bay Bridge. The effort connects the double decked Yerba Buena Island tunnel to the parallel roadways of the Self Anchored Suspension spans (SAS) and completes construction of the new Bay Bridge alignment. This project, expected to be complete in 2013, coupled with the Oakland Touchdown contract, set a new milestone for MCM as constructor of the Alpha and Omega portions of this historic engineering effort.
Cementing its leadership position in Southern California, the company began construction in 2011 on a fixed-span bridge over the Cerritos Channel in Wilmington, California near Long Beach, replacing the Schuyler Heim Bridge which did not meet earthquake standards. Once finished, the much-needed new four-lane elevated expressway will allow cars and trucks to cross over from Terminal Island to major thoroughfares in the Harbor region of Southern California. This $180 million project is expected to be completed in 2016.
Also in 2011, MCM was selected from an elite group by Caltrans to participate in an innovative----- process referred to as a "Design-Build" process from the new connector ramp/bridge onto the interchange of Interstate 605/Interstate 10 in Baldwin Park, CA. This is a new role for MCM Construction. In the past four decades MCM Construction has completed over 300 projects, including more than 1,000 bridges in California and Arizona. The company continues to provide a critical contribution to our nation's transportation infrastructure.
For information concerning current MCM project, please refer to our current projects gallery.